Work Order Management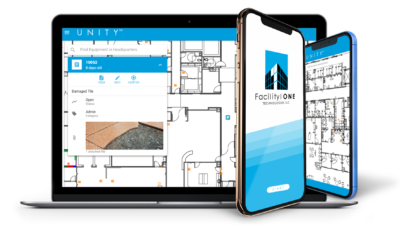 "On The Fly" & Mobile Work Order Management
"Everybody uses it and they love it!"
Fast… Efficient… Cost Effective Work Order Software.
Over 100,000 users! Track record of over 5 million work orders completed!
SMARTPRINT® interactive blueprints + UNITY work order management, the only consolidated & interconnected, mobile Preventative & Corrective facility management solution. Period. Corrective issues can be created, assigned, edited and mapped while "on the go." Customized PM schedules maximize the Life Expectancy of Your Assets and protect the integrity of the facility.
"The online platform organizes and simplifies our facility management in one convenient place which improves our efficiency on day-to-day operations. Two of our favorite features of the program are the SMARTPRINT interactive floor plans and the work order management system. Both are invaluable tools to our operations."
Our solutions provide SMARTPRINT technology with interconnected Maintenance Work Order Software and 100% Custom Reporting & Data Analytics.
The natural result: cost reduction, labor efficiency, heightened asset life expectancy.
The Supernatural results are: identifying revenue and operational risks, knowing your KPI's, and identifying the true cost to run your facilities.
The FacilityONE Work Order Management System (WOM) and interconnected SMARTPRINT technology allows our clients to make faster and more accurate diagnoses of emergencies and facility issues, increasing the efficiency of assets and staff, while reducing response time & costs associated with each emergency situation.
What is your revenue risk? What is it worth to you to have peace of mind?
Schedule, edit, analyze, and report on preventive and corrective maintenance tasks across your entire facility network – regardless of the number or location of facilities.
See our WOM up close using our Unity™ interface on a tablet or iPad.
WHY DO YOU NEED FacilityONE?
IF YOU ARE HERE, YOU KNOW YOU NEED MORE THAN JUST A WORK ORDER MANAGEMENT SYSTEM!
Interconnected blueprint platform + Full Turnkey Implementation + Customized Analytics tool
Interconnected, mapped equipment inside SMARTPRINT drawings.
Reduction in unexpected equipment failure.
More effective day-to-day operation and accountability.
Increased uptime.
Improved customer service and satisfaction.
Reduced operations expenses.
Prevention of lost revenue.
Organization of data and streamlined work flow.
Business Intelligence tool for predictive analytics.
Capital planning support and facility conditions assessments.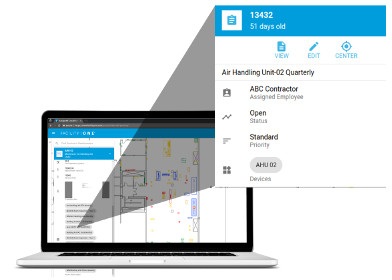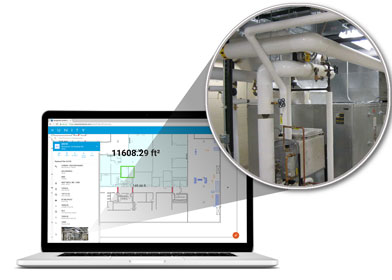 GET THE INFORMATION YOU NEED
TO GET THE JOB DONE
With FacilityONE's web-based & online system, your team now has the ability to set up a database of facilities, users, and assets as well as all vital asset information. Accessible through the robust SMARTPRINT technology:
Device Chain displays upstream and downstream connections
Locations
Warranties
Prioritize repairs by equipment criticality to the organization
Service contracts
ID numbers
Vendor information
Specification information
Pictures and applicable maintenance documents
User-created notes
"The tech's job is so much easier, remotely with SMARTPRINT on cell phones, 'on call' is only a couple swipes on a phone away, it's priceless! It's not a mystery anymore! This is why they adopted it- it's not just for me because it's more efficient- it works for them!"