Corrective Maintenance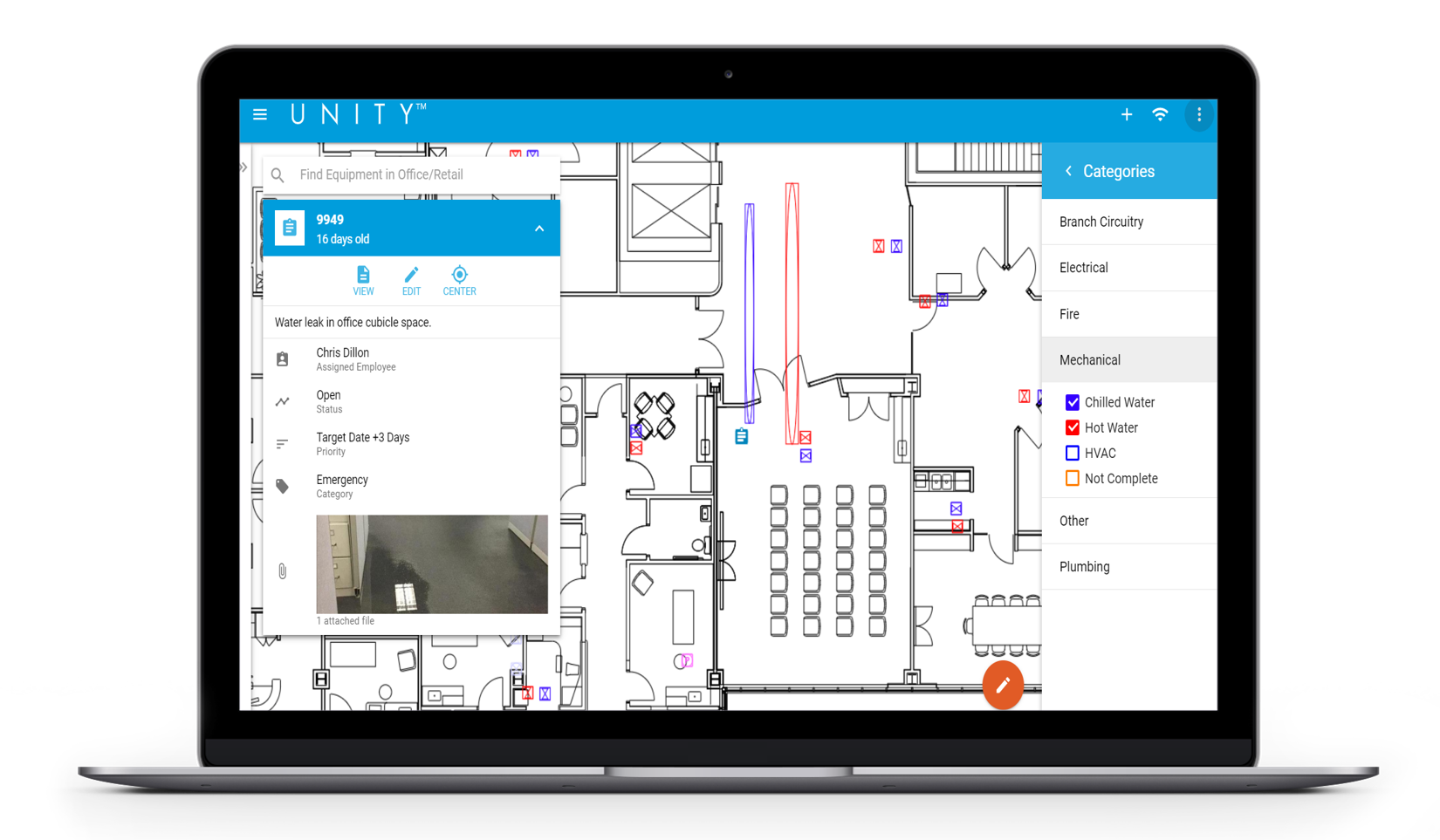 "On the Fly" & mapped on the spot, 10-second work order generation!
"The combined SMARTPRINT
® 
Work order solution enables Facility experts to not only track maintenance and employees but from anywhere pull up Drawings associated with equipment, work orders and history from the palm of your hand."
Be in control of Corrective measures and take the guess work out of locations. FacilityONE® is the most efficient system for Operations and Labor.
Less Steps = More Efficiency. Interconnected work order mapping with SMARTPRINT technology. Attach photos, warranties, instructions & past work order history to each asset!
AN INTUITIVE & INTEGRATED CORRECTIVE SYSTEM
When diagnosing any CM issue, our SMARTPRINT technology lets you see any connected system, upstream or downstream, that could be impacted by an asset failure. Our SMARTPRINT technology helps to easily and efficiently locate and identify the asset that requires maintenance.
The Benefits of an Integrated Corrective Maintenance System Include:
Improved Reactive Response Time.
Improve Asset Uptime.
Increased Communication.
Increased Efficiency.
Increased Savings through Optimization of Maintenance resources.
Improved cost and performance management.
The Features of our Corrective System Include:
Time recording (manual or time clock).
Cost center.
Assignment to technician.
Customizable Categories.
Completion notes.
Attachments (photos, receipts, directions, etc).
Easy to Use Non-User login page for ancillary users.