Preventive Maintenance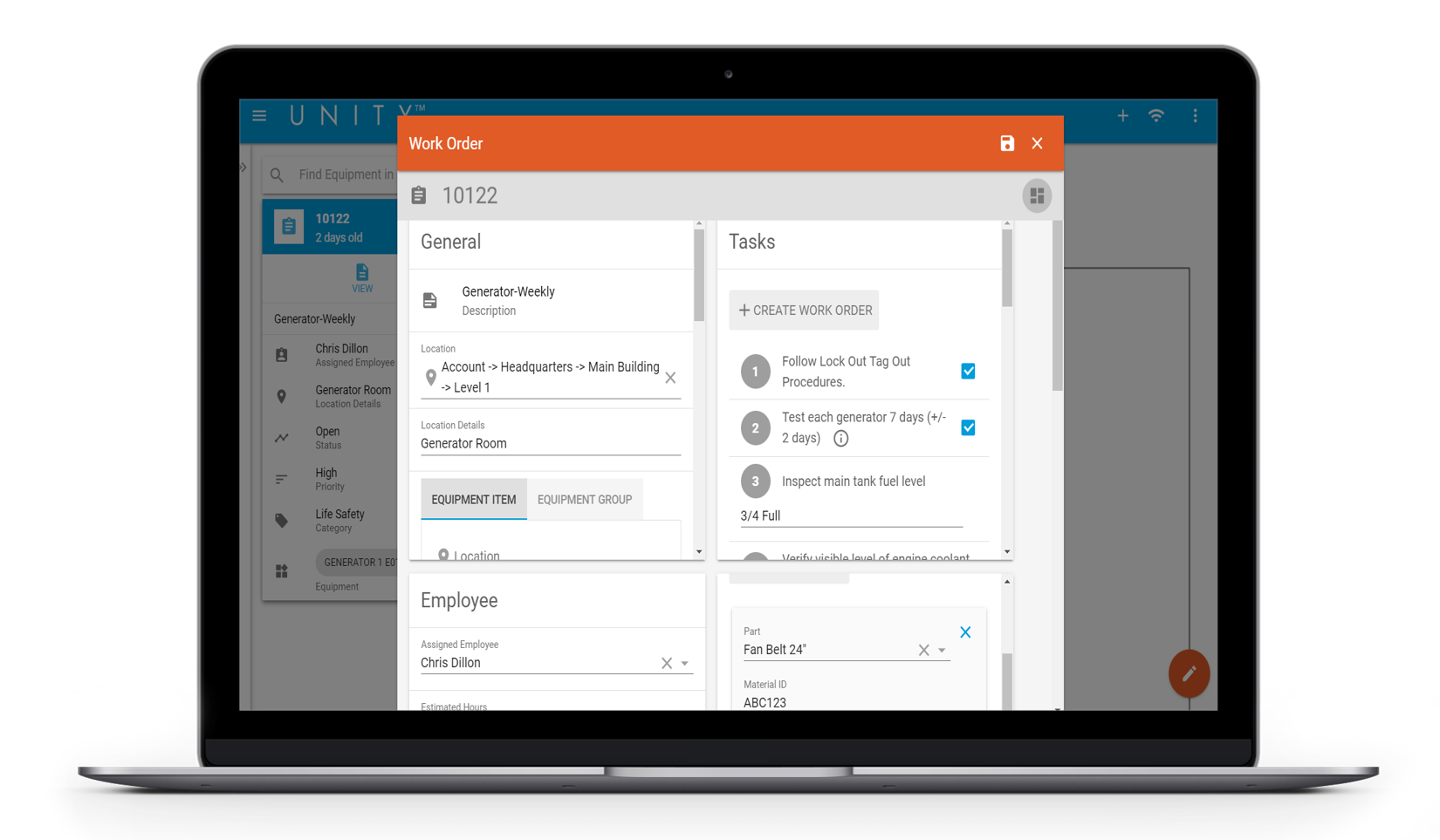 35%+ cost savings & custom PM schedules with interactive asset mapping. Compliance & inspections have never been easier!
"This product has a ton of great features. The PM scheduler and editor is one of the features we utilize a lot and the fact it generates work orders for internal work force or contracted."
Longer asset life is the natural result of a well-implemented PM program. Adding custom task checklists for assets & inspections, while linking them to interconnected, SMARTPRINT® locations is the FacilityONE® difference.
DON'T LOSE MILLIONS WITH A BASIC WORK ORDER MANAGEMENT SYSTEM. OUR CLIENTS HAVE PREVENTED MILLIONS IN LOST REVENUE DUE TO DOWNTIME AND UNNECESSARY REPAIR AND REPLACEMENT COSTS. KNOW YOUR RISKS. PLAN FOR THEM WITH OUR FULL TURNKEY PM SETUP.
The FacilityONE advantage:
Identify deficiencies in assets quicker.
Save thousands of hours with work order on the fly.
Identify lost revenue risk and mitigate it.
Strengthen compliance with automated PM's.
100% Custom Reporting and SMARTPRINT Alpha Data Analytics.
Predictive analytics including facility condition assessments and capital planning.
Integration development.
Our Preventative Maintenance (PM) System simplifies user processes. Our UNITY™ interface, powered by our SMARTPRINT technology, allows an accessible Preventative Maintenance solution to be deployed throughout your facility.
The FacilityONE PM System is designed to allow facilities of all sizes to efficiently and cost-effectively, generate a schedule for keeping all of their equipment well maintained.
Any preventive maintenance task for your assets can be scheduled into our PM System, giving operations and management unparalleled control over the life and quality of their facility. AND WE SET THIS UP FOR YOU! Don't spend years rolling out your new system. We will get you up and running faster.
Proper preventive maintenance enables:
Enhanced Code Compliance for Critical Systems – Life Safety Equipment, HVAC, etc.
Reduced Overtime Due to Less Corrective Maintenance Events.
Increased Equipment Efficiency Reducing Operating Costs.
Pre-definition of maintenance tasks so they can be used throughout the life of the asset.
Longer Life Cycle on Equipment Extending Investment Dollars.
Reduced Equipment Downtime.
Fewer Emergency Repairs.
Streamlined, Scheduled Repair Workflow when Maintenance is Needed.
PREVENTION IS THE FIRST STEP TOWARDS STREAMLINED OPERATIONS
Streamlined and efficient maintenance of facility assets creates an environment in which both downtime and asset failure are reduced.
The FacilityONE Preventive Maintenance System allows employees to focus on their jobs rather than expending valuable time and energy with faulty or poorly maintained equipment and assets.